... a blessing for students of life and scholars of the soul ...
- Gary Zukav
... a wonderful resource and invaluable tool for awakening ...
- Lama Surya Das
... very strongly recommended ...
- Midwest Book Review
... a very solid effort and surely one of the most comprehensive of its genre ever written ...
- Writers Digest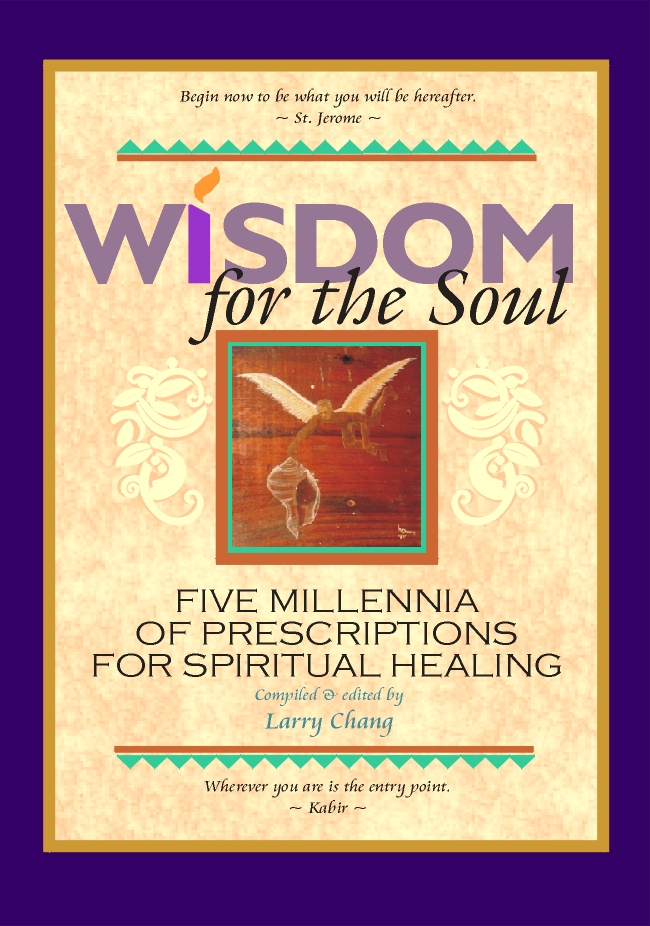 824 pages, 7 x 10
hard cover, dust jacket,
full index
ISBN 0-9773391-0-6
EAN 978-0-9773391-0-5
$49.95
Every nation is an heir of a vast treasury of ideas and labor to which the living and the dead of all nations have contributed.
~ Martin Luther King, Jr. ~
QUOTATIONS BY
CATEGORY
AUTHOR
CANON
TRADITION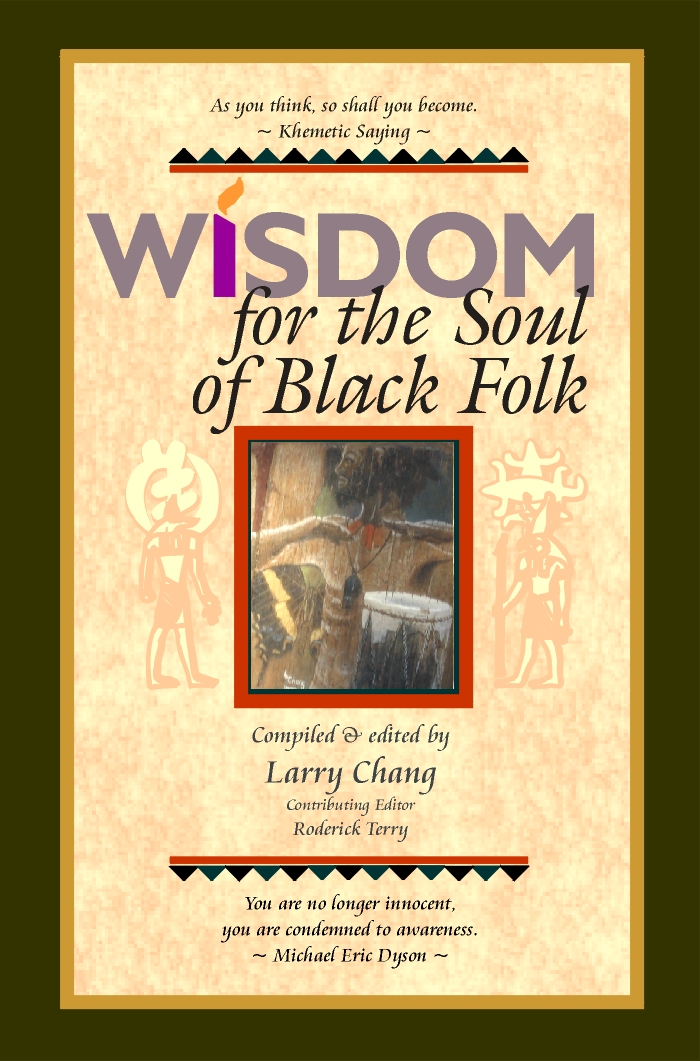 "This book is a treasure. Turn off the television a while each night and open it to where your fingers guide you. Read a few pages and then ask yourself, 'What is the better way to spend my time?' Wisdom for the Soul is a blessing for students of life and scholars of the soul. I enjoy it immensely ... beautiful and empowering book. I know it will benefit many."
- Gary Zukav, author of The Seat of the Soul and The Dancing Wu Li Masters
---
"The critical importance of mindful awareness in everything we do is underscored by an unexpectedly wide and diverse group of thinkers selected for this collection. Being aware of the moment in every activity is the key to life, presented eloquently and engagingly in these quotations. This is a wonderful resource and invaluable tool for awakening. Read it and reflect." - Lama Surya Das, author of Awakening to the Sacred: Creating a Spiritual Life from Scratch
---
"What I like about this collection of insightful sayings is that it is drawn from a wide range of sources, many not often invoked for practical wisdom. You can live by the words in this book, and you can feel good that humanity has offered such profound reflections."
- Thomas Moore, author of Care of the Soul and Dark Nights of the Soul
---
"At long last, an abundance of universal wisdom, beyond the boundaries of Euro-America, becomes easily accessible. The wisdom of the ages and of cultures past and present are as applicable here and now as they must have been there and then. Read and absorb, awake and attend."
- Malidoma Somé author of Of Water and the Spirit and The Healing Wisdom of Africa
---
"As someone who has collected powerful, transformative quotations for over 30 years I am delighted by this book. The range and depth of this collection makes it an indispensable resource for anyone seeking easily accessible wisdom."
- Jack Canfield, Co-creator, #1 New York Times best selling Chicken Soup for the Soul series and Author, The Success Principles™
---
"Wisdom is life's most precious gift. Studying Wisdom for the Soul will improve and expand and increase your wisdom equity … There's some great stuff here, some going way back, that speaks to us today about our unlimited potential, our limitless possibilities … I like and use Larry Chang's book."
- Mark Victor Hansen, Co-creator, #1 New York Times best selling Chicken Soup for the Soul series and Co-author, Cracking the Millionaire Code and The One Minute Millionaire
---
"Painstakingly compiled, accessibly organized, and expertly edited ... A welcome reference for personal, seminary, academic, and community library 'Religion, Spirituality, and Metaphysical Studies' collections, Wisdom for the Soul is very strongly recommended for readers searching for encouraging and empathetic words of wisdom for the conduct and improvement of their lives."
- Midwest Book Review
---
"The book's excellent liner notes on the back cover do much to draw the reader in, promising thoughtful advice and direction on nearly every subject one could imagine. The detailed Table of Contents, in this case labeled 'Table of Subjects' is well composed and thus quite useful in a book of this length. Likewise the index, which allows readers to search the lengthy text for a particular author. Much of the chosen material is unfamiliar (at least to this reader), and thus a fresh read in what is a terribly crowded field. Overall, this is a very solid effort and surely one of the most comprehensive of its genre ever written."
- Writer's Digest
---
"This enormous collection of quotes is one-stop shopping for anyone looking for progressive quotations. Chang's collection includes hundreds of history's radicals, rebels, masters, mystics, poets, and philosophers. The thoroughness of the collection is truly impressive, while the juxtapositions can be enlightening. In a chapter called 'Oneness/Unity/Wholeness' there are quotes by the expected people, Emerson, Whitman, Tolstoy and Dostoevsky, but we are also treated to Jose Marti ("There can be no racial hate because there are no races") and Eugene Debs and his famous quote:
While there is a lower class I am in it;
While there is a criminal element I am of it;
While there is a soul in prison, I am not free."
- Don Allen, Busboys and Poets Books
---
"A must-have title for all spiritual seekers. This volume is incredible in scope, superbly edited and beautifully designed. Highly recommended."
- USABookNews.com
---
"Wisdom is often most easily absorbed and remembered in short aphorisms. Larry Chang gives us a plethora of aphorisms ... I'm keeping my copy of Wisdom for the Soul next to my meditation cushion. It makes a great source of affirmations and inspirations."
- Toby Johnson, White Crane Journal
---
"Wonderful for adding hope, inspiration and positive energy to anyone's life."
- Raina Montgomery, Denver, CO
---
"What a great anthology! ... I am very excited by this book."
- Genene Miller Coté, Palm Springs, CA
---
"The blessed book arrived! Or I could say, 'the book of blessings.' It arrived two days ago, and my husband and I first admired the beautiful cover with the gorgeous detail from your painting, and its very handsome, dignified inner design. And we wowed at the overwhelming riches that it contains inside ... it is a treasury of potent seeds ... spiritual seeds that vibrate, resonate within the awareness of the reader, enlivening living patterns of creative intelligence, that then take root and then flower out into fragrant blossoms, that then create more seeds ... wow!"
- Cynthia Johnson, Gaithersburg, MD
---
"There are three things I love about this book. The first is that the quotes are fully attributed, so if something really speaks to you, you can go back to the source material and read the whole work. The second is that contemporary authors are always included in each topic. The third is that the sources are so well balanced in terms of gender and background ... I've used this book almost every week preparing for my talks. There are always several quotes that really spark my imagination, and add some juice to my message. It's helping me stay fresh, and keeping me inspired and curious about Life. Every time I pick it up, I learn something new."
- Rev Jeffrey Proctor, Baltimore Church of Religious Science
---
"... this amazing and daunting undertaking, given the birth name, Wisdom for the Soul. Simply holding it my hands energizes my being."
- Vicki Burns, Chico, CA
---
"In addition to being an invaluable source of ideas and quotations for sermons, Sunday school lessons and public speeches, Larry Chang's Wisdom for the Soul can be consulted as an inspiring and surprisingly accurate Oracle. I simply open this treasure trove at random while thinking, 'What does Spirit want me to know today?' The gem of wisdom thus revealed becomes the epigraph for my day's journal entry and a Truth to ponder as I traverse my day ... Every minister, teacher and public speaker should own a copy of this book. To paraphrase Proverbs 4:7, 'Wisdom is the principal thing, therefore get Wisdom For The Soul; and with thy getting get understanding.'"
- Rev John Scott, Temple of Light Church of Religious Science, Kingston, Jamaica
---
"I've read just about all the great 'classic' works - everything by Plato and Jesus, tons by Buddha, along with mega-amounts of ancient and modern philosophers and thinkers, both Eastern and Western, etc. that I could get my hands on. Yet this book has managed to astound me ... on almost *every* page there is a quote that either (a) helps me see something from a perspective I haven't quite encountered before, or (b) expresses a thought i've already encountered, but expresses it in a way that is so pithy and fresh and memorable that I want to run out and share it with the people I know (and in some cases I've done just that!). And then you will want to read it again."
- Swan Diver, Lafayette, LA
---
"I love the inspiration available in this book. I''m a quote lover and choose to live by the quotes of the great minds. This book offers a wide variety of wisdom that aligns with the soul. Great Book ... Highly recommended for those seeking true wisdom."
- Richard Singer, Jr., Grand Cayman

Angel Valley
Sedona, Arizona
Spiritual Retreat Center hosts spiritual and health conscious groups and individuals. 70-acre setting on Oak Creek with creekside guesthouses, cabins and luxury tipis. Our 1100 sq ft building for meeting space, yoga and workshops, our historic Light House for meditation and numerous healing modalities, a 7-circuit labyrinth, individualized vortex experiences and much more.



The Way of the Lover
Sacred Psychology
by Dr Paula Bromberg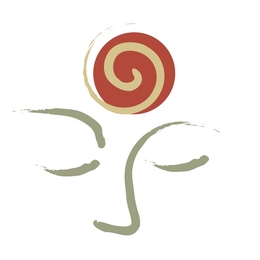 WISDOMOLOGY
... where people share wisdom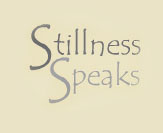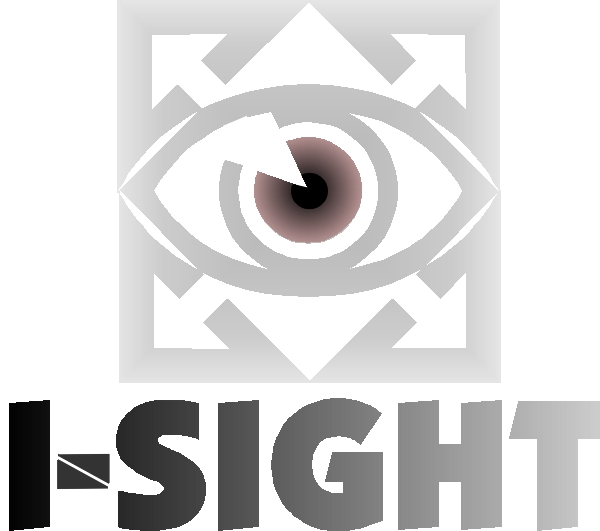 ... a treasury of potent seeds ... spiritual seeds that vibrate, resonate within the awareness of the reader, enlivening living patterns of creative intelligence ...
- Cynthia Johnson
... Every minister, teacher and public speaker should own a copy of this book ...
- Rev John Scott